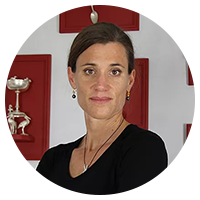 Art, Craft and Design
In 2002 Wiebke Meurer established her workshop in the Swiss Jura in between Geneva and Lausanne . This is where the business is still housed today.   Her delicate work is loaded with stories. These stories are amusing, yet also have a very serious side to them. She has a delightful way of interpreting life in her objects and jewellery.
Her jewellery and objects are handmade, high quality work. With great passion and high technical skills she designs and crafts beautiful jewellery pieces and unique objects in precious materials. Her favorite materials are sterling silver and 18kt gold, mother of pearl, precious and half-precious stones. Her objects and jewellery are only produced in limited editions or as unique pieces.

 Wiebke Meurer studied jewellery and object design at the "Berufskolleg" in Pforzheim, the Gerrit Rietveld Academie in Amsterdam and the studio of Simone ten Hompel in London. In 2002 I graduated as Master of fine Arts at the Sandberg Institute in Amsterdam and specialised in jewellery, porcelaine and silver tableware. Wiebke started to work as an independent artist and jeweller in 2002. Her work is internationally recognised and has been exhibited in the Stedelijk Museum, in Collect at the Victoria & Albert Museum, London, the Saatchi Gallery, London, at the Gustavsberg Konsthall, Sweden and at Art Genève, Switzerland.

Important to know about Wiebke's work is that it can be divided in two categories. The jewellery should be seen as an applied work and in her sculptural work she expressed her artistic ideas.

More about her work- Objects and Jewellery

About her Objects in her sculptural work the artist is transforming regular ideas into unique shapes. With her precious, often pseudo – functional objects, she reflects on the traditional users of such items and the associated chapter of our cultural history.

She says: 'We can still discern the simple and familiar everyday objects on which my creations are based. But I transform them through deformation, shifts in scale, and conversion into other materials. I apply my technical knowledge to create those fragile artworks that you hardly dare to touch, much less use. And actual use would in most cases be out of the question anyway'.

Although the well-known principle of 'form follows function' does not apply — or is suspended— with regard to her artworks, it repeatedly appears here as a (negative) reference. She dedicate herself primarily to utensils from the realm of food and fine dining, but she is not really interested in their general history, as demonstrated, for example, by the use of certain materials. Instead, she takes up in her work very specific objects with which particular traditions or histories are linked, reflecting and commenting on the manner of their use over time.

Her creations do not have an inside or outside anymore. The form is transparent, the function is taken away. Only the décor is left and doesn't have any purpose but serving its own beauty.

About her Jewellery

Since 2013, Wiebke has designed jewellery collections and executed them. In her work as designer and jewellery artist, Wiebke is dedicated to exploring and pushing jewellery as a concept and its potential as a body-related object. She religiously challenges the understanding of jewellery's functionality, value, aesthetic qualities and communicative potential. In her current collection which was inspired by the beautiful detail and dainty forms of nature. All her jewellery pieces are designed and hand-crafted in Wiebke's atelier in Switzerland. She uses a variety of precious metals and semi-precious gemstones for her many stunning creations.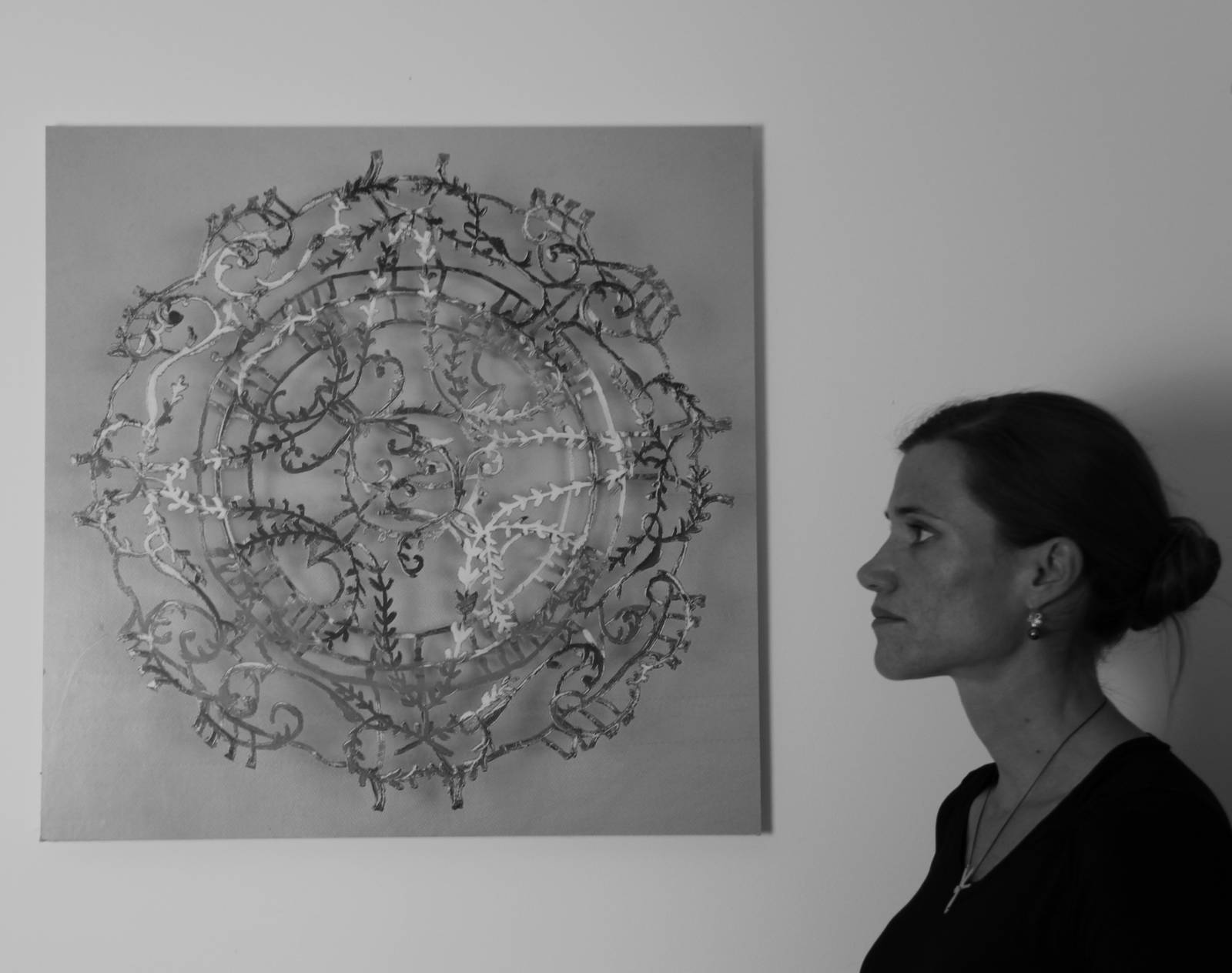 2010
Artist in Residence, porcelain, l'imprimerie, Lausanne, CH

2000-2002
MFA(Master of fine Arts), Sandberg Instituut Amsterdam, NL

2001-2002
Exchange Program, Haute ecole d'arts appliqués Geneva, CH

1996-2000
Degree in Professional Education in Art and Design, Gerrit Rietveld Academie, Amsterdam, NL

1993-1996
Staatlich geprüfte Designerin Schmuck und Gerät, Berufskolleg fur Schmuck und Gerät, Pforzheim,D

2016
Naturally, Grassi Museum, Naturally, Leipzig,D
Schloss Molsdorf, solo, Erfurt, D
Taste, London, GB

2015
Galerie Kiss the Design, Lausanne,CH
Schloss Molsdorf, Full House, Erfurt, D
:Art Geneve, Taste, Geneva, CH
Flow Galerie, London, GB
Clothworthy Arts Centre , Antrim, NI

2014
Taste, Blondeau & Cie Geneva, CH

2013
Neues Schloss Schleissheim, Mündchen,D

2012
Kilkenny Art Festival,I
Meister der Moderne, IHM Muenchen, D

2010
The Saatchi Gallery, London, GB

2009
Europ'art'09,Geneva,CH, solo

2008
IHM, München, D
Gustavbergs Konsthall, Gustavsberg, SE

2007
SOFA Museum, New York, USA

2006
Stedelijk Museum CS, Amsterdam,NL

2004
Stedelijk Museum CS, Amsterdam,NL
V&A, London, GB
Tendence, Frankfurt, D
Kunst Rai, Amsterdam, NL

2003
Kunst Rai, Amsterdam, NL
Museum Boymans-van Beuningen, Rotterdam, NL

2002
BNO, Amsterdam, NL
Musée d'Art et d'Histoire,Geneva, CH
Nederlandsche Bank, Amsterdam, NL

2001
Talente, Munich, D
Museum Boymans-van Beuningen, Rotterdam, NL


2015
Workshop, CEPV. Vevey; CH

2013
Workshop, CEPV. Vevey; CH

2010
Lecture, l'imprimerie, Lausanne; CH

2009
Workshop, HEAD, Geneva, CH

2008
Lecture,Schmucksymposium Zimmerhof, Bad Rappenau, D
Lebende Werkstaetten, Sonderschau Exempla, IHM Muenchen, D

2007
Workshop/lecture, Konstfack, Stockholm, Se

2004
Rietfeld naar de Beurs, Beurs van Berlagen Amsterdam, NL

2002
' A Piece of Cake', Alessi, Milan, I

1999
Shop Window, Bijenkorf Amsterdam, NL
Rietfeld naar de Beurs, Beurs van Berlagen Amsterdam, NL
Cambrige Museum, GB
Stedelijk Museum, Amsterdam, NL
Museum Boijmans van Beuningen, Rotterdam, NL
The Marzee Collection, Nijmegen, NL
Mudac, Lausanne, CH

2012
Boudoir, N01, CH

2011
The New Artisans, Olivier Dupon, Thames&Hudsen, GB

2008
Tischgespräch, Kunsthandwerk&Design, D
Vouge, D
ELLE decoration, D
Das Ornament, Kunsthadwerk&design, D
A Redevous of art and Design, GZ art&design, D
Kunsthandwerk, Merkur, D

2007
Forms with Fantasy, Stichting Kunstboek, B

2006
Metal Guru, Telegraph magazine, GB
De Volkskrant, NL
day to day, Craft, Magazine for contemporary craft, GB

2005
Vouge, D

2004
ELLE wonen, NL
ELLE Decoration, D
Metallic Yellow, Bulletin SM 06

2000
Schmuckszene Amsterdam, S. Sagherian, Gz, D
ITEMS Special,NL
Schmuckgestaltung in Pforzheim, Cornelia Holzach, Kunsthandwerk&Design, D

2001
Design als ding in décor, NRC Handelsblad, NL